Welcome to the online gift shop at the Mermaid Cove!     
You are now about to leave the safety of solid ground and give into the beckoning call of the mesmerizing sea.
We are mermaid merchants, relentlessly scouring the earth everyday in a quest....a quest to capture every conceivable embodiment of the mermaids essence.   So on with you mates and maties!
Embrace the enchantress of the sea and venture into the depths below on your own personal quest.... Your quest to capture the sea mistress of your desires....or of course....one of her "friends"!
CLOCK-MERMAID MARTINI
RB002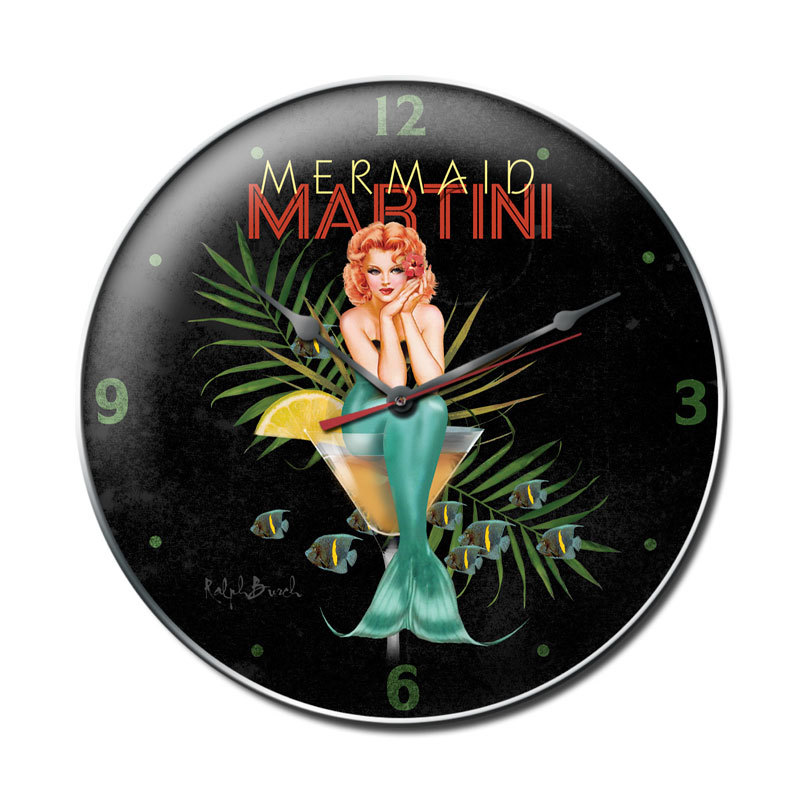 From the Ralph Burch licensed collection, this Mermaid Martini clock is 14 inches in diameter and weighs approximately 3 lbs. Hand make in the USA with heavy gauge American steel and utilizing a process known as sublimation, where the image is baked into a powder coating for a durable and long lasting finish and then covered with a clear acrylic lens. Finally, an American made quartz clock movement is installed for years of accurate time keeping. A "fintastic" addition to any room...it is just "mer-mazing"! This item is custom made to order, allow 7 to 10 days to ship.

(excluding shipping)
*You will be sent one of these two styles*