Welcome to the online gift shop at the Mermaid Cove!     
You are now about to leave the safety of solid ground and give into the beckoning call of the mesmerizing sea.
We are mermaid merchants, relentlessly scouring the earth everyday in a quest....a quest to capture every conceivable embodiment of the mermaids essence.   So on with you mates and maties!
Embrace the enchantress of the sea and venture into the depths below on your own personal quest.... Your quest to capture the sea mistress of your desires....or of course....one of her "friends"!
DESIGNER JEWELRY-STERLING SILVER MERMAID "ALL TIED UP"
SBG565N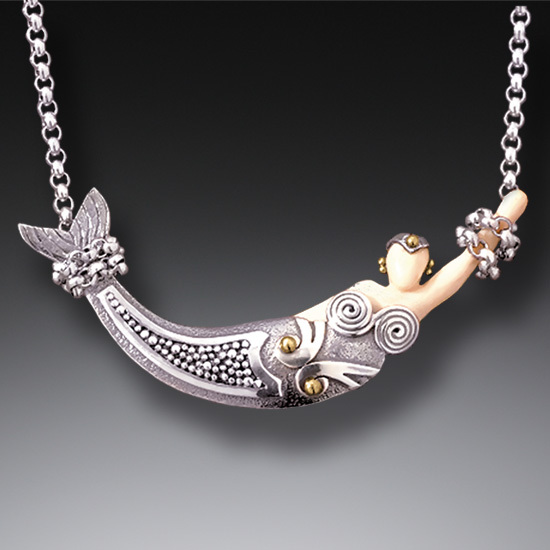 Zealandia Designs by artist and creator Jenny Byrne of New Zealand. Mermaid Collection. A diadem of the deep...this necklace will be treasured by the beholder and the observer alike. Designer Jenny Byrne has captured the true essence of the mermaid, embodying her delicate spirit and magical presence in the convergence of sterling silver, 14kt gold and natural bone. Spectacular! Titled "Mermaid", (nicknamed "All Tied Up") this elegant creation also includes an adjustable length sterling silver necklace (17 1/4" to 19 1/4" approx). "Each piece individually handcrafted". Width 2 3/4" x Height 1 1/8" (approx). Ships insured.
IN STOCK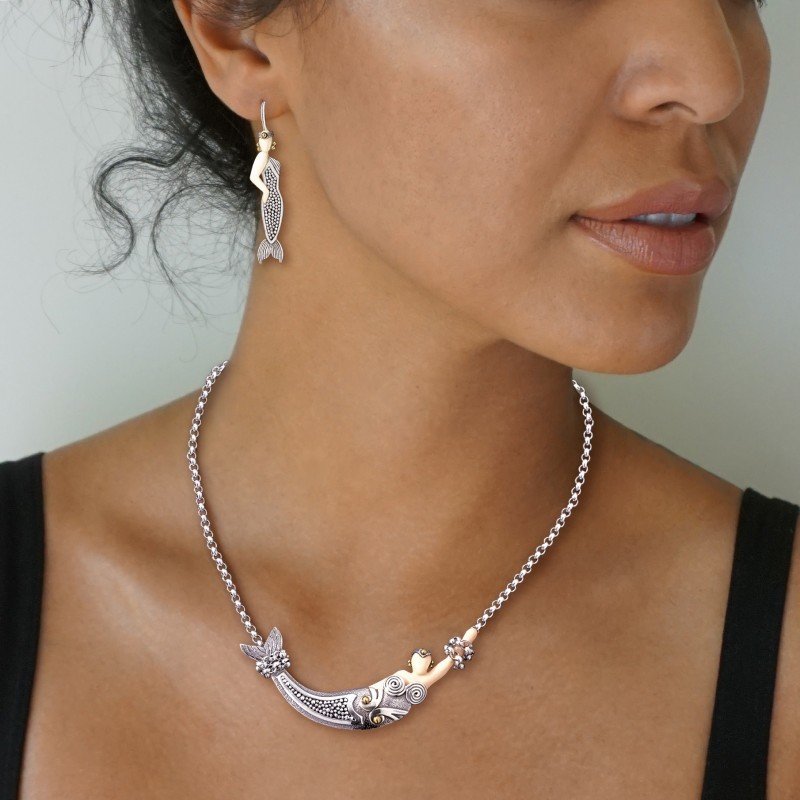 (excluding shipping)
*You will be sent one of these two styles*