Welcome to the online gift shop at the Mermaid Cove!     
You are now about to leave the safety of solid ground and give into the beckoning call of the mesmerizing sea.
We are mermaid merchants, relentlessly scouring the earth everyday in a quest....a quest to capture every conceivable embodiment of the mermaids essence.   So on with you mates and maties!
Embrace the enchantress of the sea and venture into the depths below on your own personal quest.... Your quest to capture the sea mistress of your desires....or of course....one of her "friends"!
MERMAID STRING LIGHTS
9DEMLS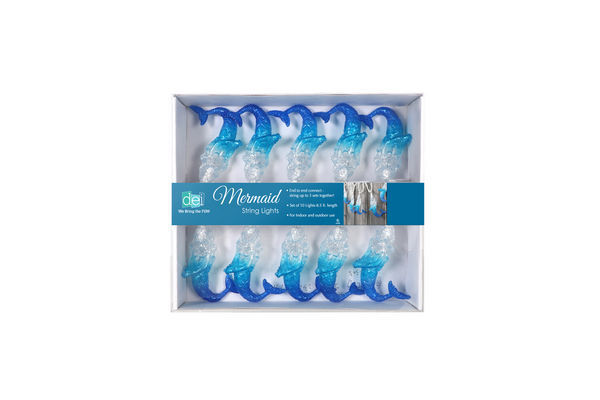 Everybody loves mermaids hanging around! These irresistible goddesses of ageless beauty will light up your life! There are ten of these dazzling little 4 inch divas hanging on an 8 1/2 foot cord and you can connect up to three sets together that plug in for 110 volts of sheer fun! For both indoor or outdoor use!
IN STOCK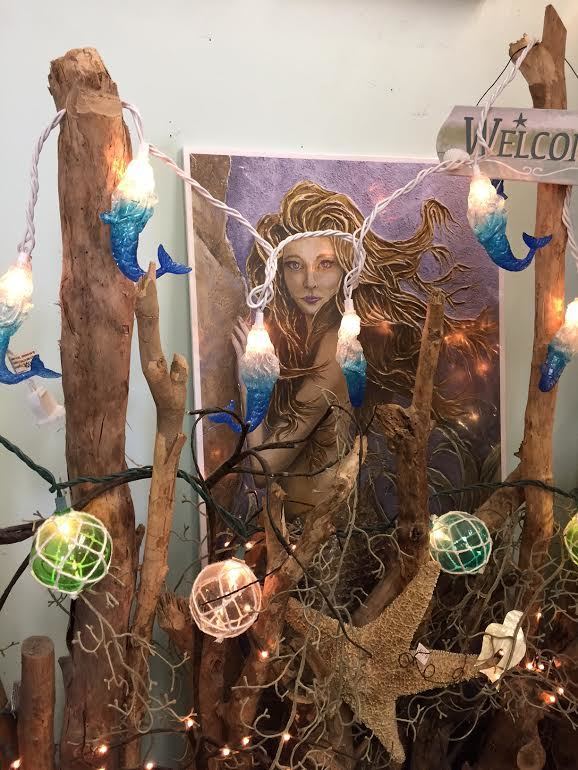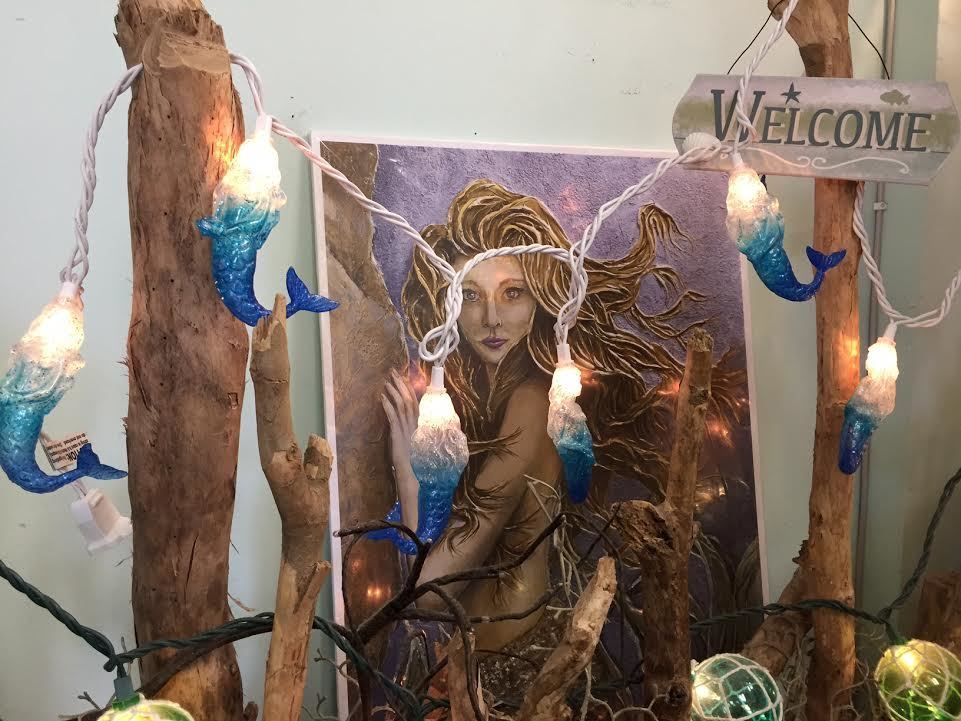 (excluding shipping)
*You will be sent one of these two styles*