Welcome to the online gift shop at the Mermaid Cove!     
You are now about to leave the safety of solid ground and give into the beckoning call of the mesmerizing sea.
We are mermaid merchants, relentlessly scouring the earth everyday in a quest....a quest to capture every conceivable embodiment of the mermaids essence.   So on with you mates and maties!
Embrace the enchantress of the sea and venture into the depths below on your own personal quest.... Your quest to capture the sea mistress of your desires....or of course....one of her "friends"!
MERMAID TAIL BOTTLE TOPS
6mwbs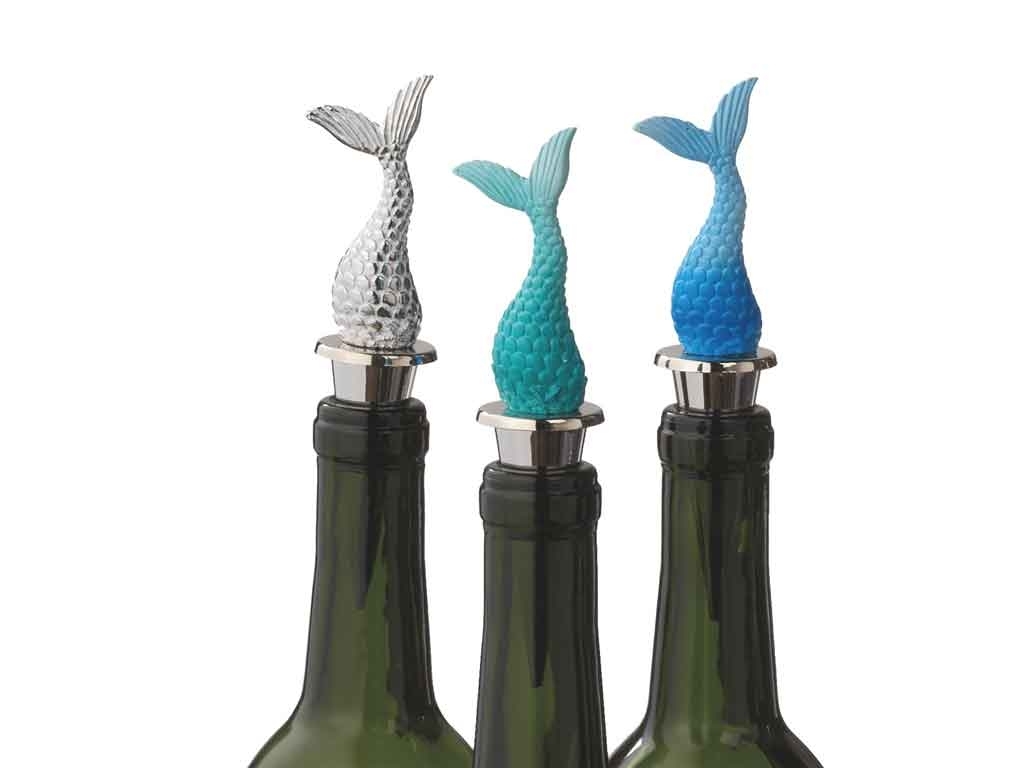 LET THE FIN BEGIN!! What wine bottle is complete without a tail on top? You can have three times the fun as they come in three mermaiding colors. These zinc alloy tails are available in aqua, blue, and natural zinc....these ladies will definitely be a splashing addition to your collection. Very cool!!!
Painted tails are two tone fade, dark to light. Tail measures 2 3/4 inches, bottle insert measures 2 1/2 inches.
Any desired combination other than what is listed requires you to call us for availability.
Color
Aqua (0) Blue (0) Natural Zinc (0) Aqua and Blue (Save $2) (13.95) Aqua and Zinc (Save $2) (13.95) Blue and Zinc (Save $2) (13.95) All 3 Assorted (Save $5) (26.9)
(excluding shipping)
*You will be sent one of these two styles*