Welcome to the online gift shop at the Mermaid Cove!     
You are now about to leave the safety of solid ground and give into the beckoning call of the mesmerizing sea.
We are mermaid merchants, relentlessly scouring the earth everyday in a quest....a quest to capture every conceivable embodiment of the mermaids essence.   So on with you mates and maties!
Embrace the enchantress of the sea and venture into the depths below on your own personal quest.... Your quest to capture the sea mistress of your desires....or of course....one of her "friends"!
STEAMPUNK OCTOPUS SPIRIT DECANTER SET
5UNDO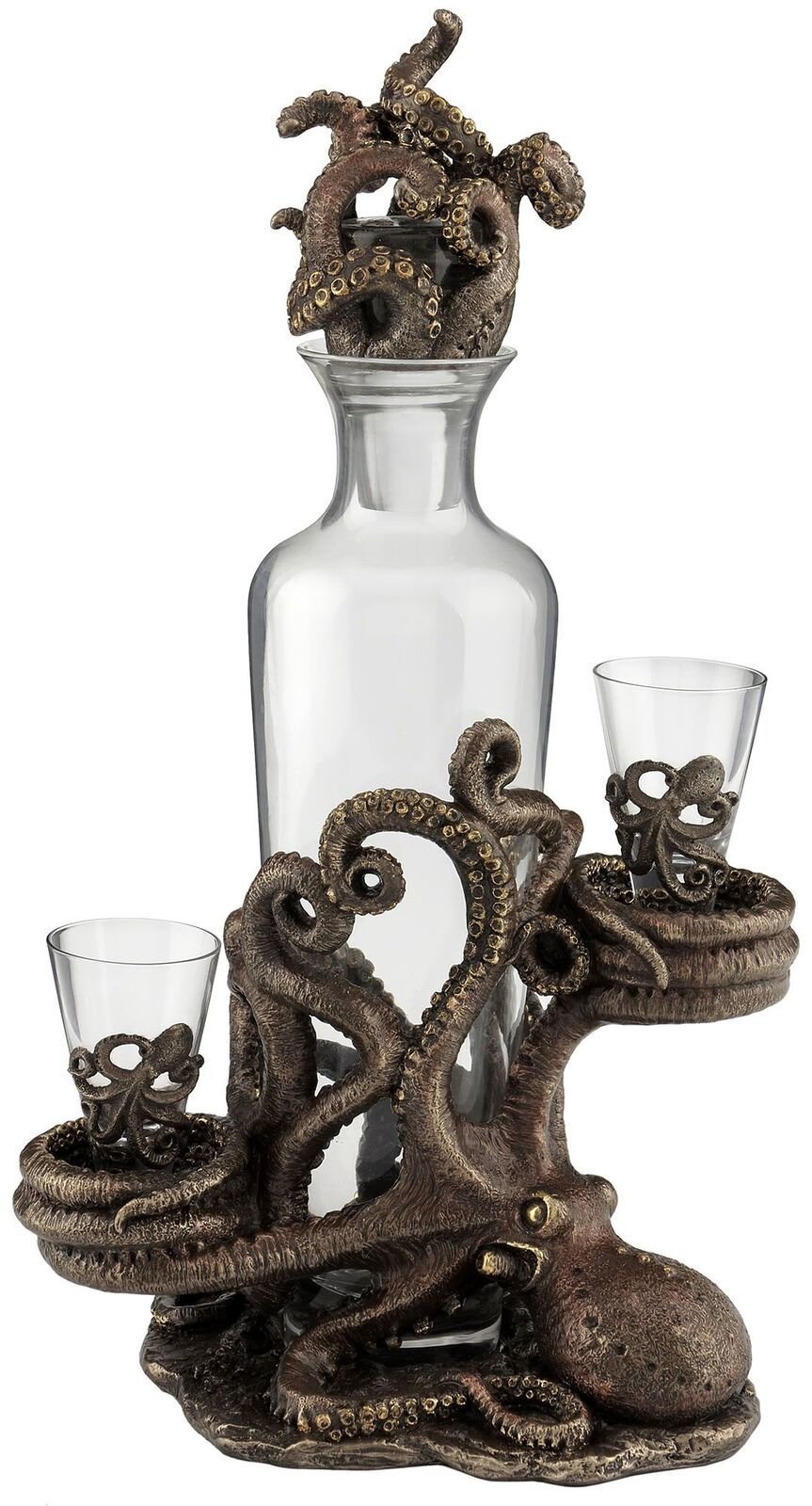 At last.....a gift for that discriminating connoisseur who embraces the style and genre of his wares in the same manner he chooses his spirits. Extraordinary and uncommon, this decanter is a statement piece! The bottle is 12 inches high and when placed in the stand with the Octopus stopper in place it measures almost 16 inches in height. The base is high quality cold cast resin that so closely resembles bronze that most can't distinguish the difference. Comes with two matching shot glasses each 3 3/8 inches tall. A must-have for all steampunk collectors!
(excluding shipping)
*You will be sent one of these two styles*