Welcome to the online gift shop at the Mermaid Cove!     
You are now about to leave the safety of solid ground and give into the beckoning call of the mesmerizing sea.
We are mermaid merchants, relentlessly scouring the earth everyday in a quest....a quest to capture every conceivable embodiment of the mermaids essence.   So on with you mates and maties!
Embrace the enchantress of the sea and venture into the depths below on your own personal quest.... Your quest to capture the sea mistress of your desires....or of course....one of her "friends"!
WALL HOOK-SEAHORSE
SP50953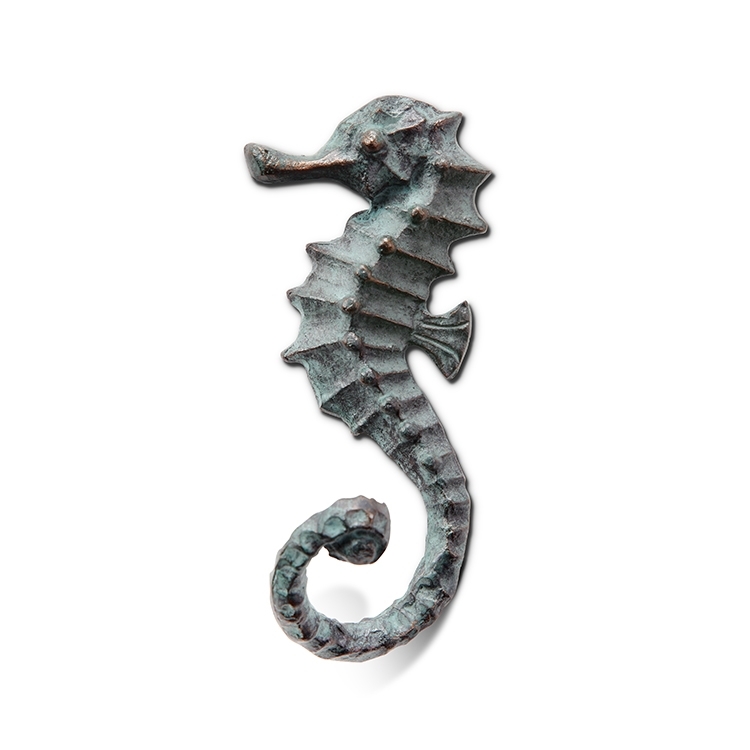 Avoid those boring, plain clothes hooks and add some excitement to your closet with this twisted tail seahorse. Great for garments, towels, or even unruly kids. This rascal measures 5 inches high and 2 inches wide and the tail curves out 2 inches from the wall. Cast iron with a patina finish. A gift that is both unique and useful.
QUANTITY
One Seahorse Hook (0) Two Seahorse Hooks for $26.00..........Save $1.90 (0) Three Seahorse Hooks for $38.00.........Save $3.85 (0) Four Seahorse Hooks for $50.00.........Save $5.80 (0)
(excluding shipping)
*You will be sent one of these two styles*