Welcome to the online gift shop at the Mermaid Cove!     
You are now about to leave the safety of solid ground and give into the beckoning call of the mesmerizing sea.
We are mermaid merchants, relentlessly scouring the earth everyday in a quest....a quest to capture every conceivable embodiment of the mermaids essence.   So on with you mates and maties!
Embrace the enchantress of the sea and venture into the depths below on your own personal quest.... Your quest to capture the sea mistress of your desires....or of course....one of her "friends"!
CHILDREN'S MERMAID COSTUME
9itc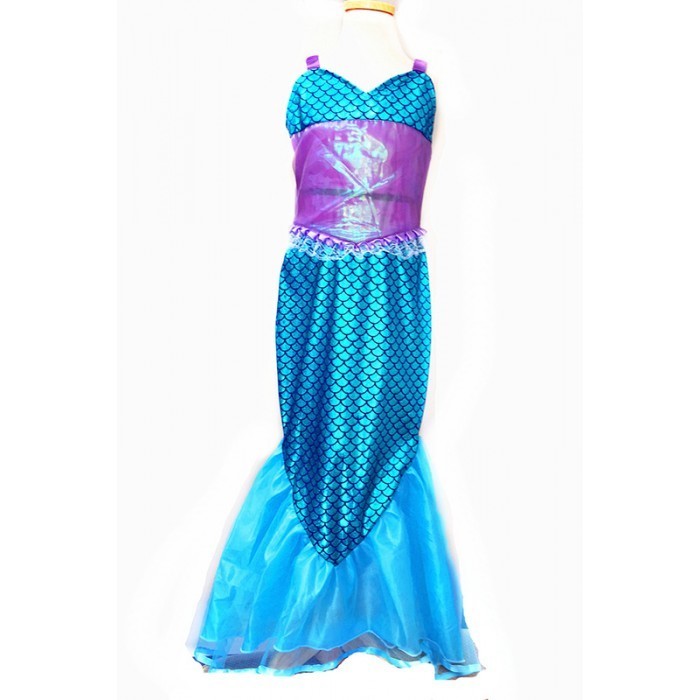 Inspired by the Disney movie, this little mermaid costume will dazzle your little girl when she puts it on and transforms into a princess of the sea. Made of 100% polyester, it is durable, washable, and comes with a jeweled tiara. Available in three sizes. Just add water and make a splash at the next party!
Small fits 2-4 years
Medium-4-6 years
Large-6-8 years
SIZE
SMALL (0) MEDIUM (0) LARGE (0)
(excluding shipping)
*You will be sent one of these two styles*